Kelly's writing has been published in literary and commercial magazines including Natural Awakenings, Yoga + Life, Guernica, Tarpaulin Sky, Drunken Boat, True Blue Spirit, and many more. She's also been featured on NPR's The Writers' Block and the Word podcast. She is the author of Mastering the Dream, Dream Incubation for Greater Self-Awareness and is also a contributing author to the IASD's anthology Dreams That Change Our Lives, My Journal, My Journey; and Are You the Missing Piece?
She holds professional certifications in several modalities including as a Gateway DreamingTM Coach, Life Coach, Meditation facilitator, and others. Kelly holds memberships with the International Association for the Study of Dreams, where she has presented her work on dreams, as well as the Academy of American Poets
In 2016, Kelly was honored with a Juno Award for women's leadership from the internationally-renowned Omega Institute of Rhinebeck, NY, for her business Waking the Dream. In 2017, she was awarded a Professional Development Grant from the Arizona Commission on the Arts, a National Endowment for the Arts Program.
Kelly was part of the inaugural class of Eckhart Tolle's School of Awakening. She completed the program in 2019 and the training accelerated her coaching practice by providing new insights into present moment awareness.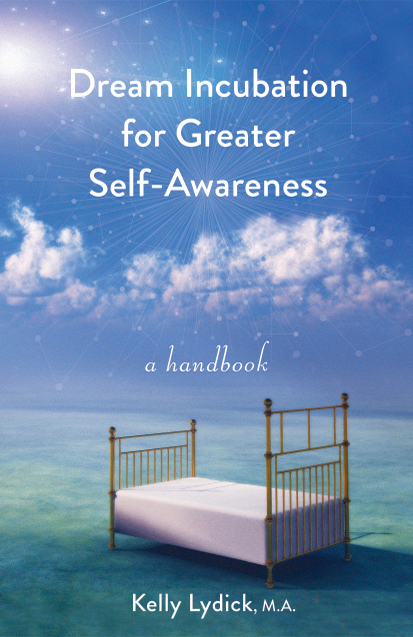 Dream Incubation for Greater Self-Awareness
Available now everywhere books are sold.